Project Summary
Rubio's management team asked Vertetude to create an interior remodeling strategy that visually expresses the essence of the brand. The team created four different color and material palettes along with a library of original art to support the brand story and enrich the guest experience. To build the art collection, we collaborated with acclaimed local artists.
Todd Connor of Yellow Plum Design illustrated our concept of the Giant Blue Fish and the Taco Pattern. Anita Lehmann illustrated the "Day in the Life of San Diego" artist sketch books and the watercolor beach scene. John Granen worked with us to create photographs of tortillas, flat and folded, salsa ingredients and fish net that we sculpted and edited to create a dynamic and unique wallpaper. And we even brought in talent from Milan: Alessandra Bisi created the colorful paper collage of two fish.
Del Mar Heights
In this location, bright orange and various shades of blue add to a maritime theme. We created custom wallpapers plus artist notebooks to tell the story of Rubio's connection to the sea by way of fresh fish tacos.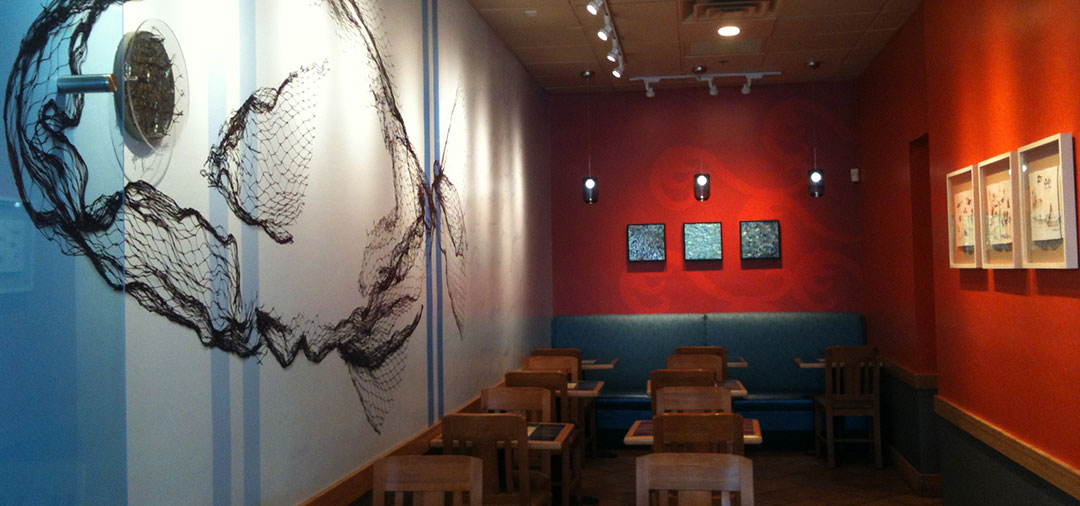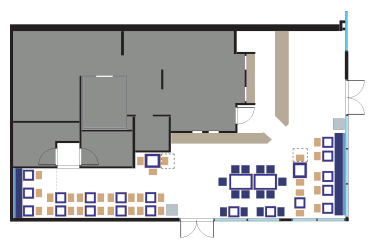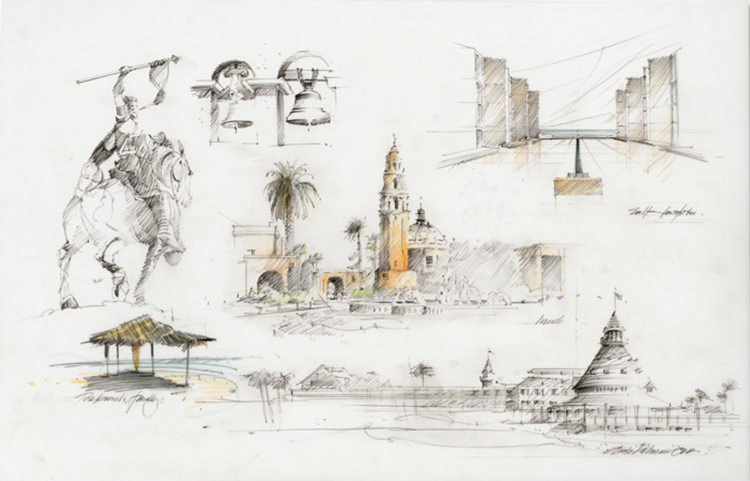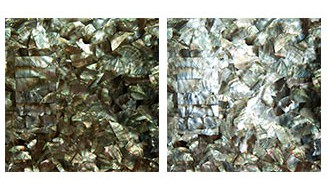 Carlsbad
Spicy salsa red was the foundation of this color palette, balanced with sea blues. Using sustainable materials like bamboo countertops and tabletops and light shades made of recycled cardboard added natural, grounding elements to the color scheme.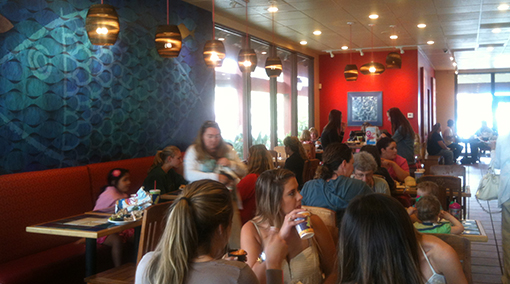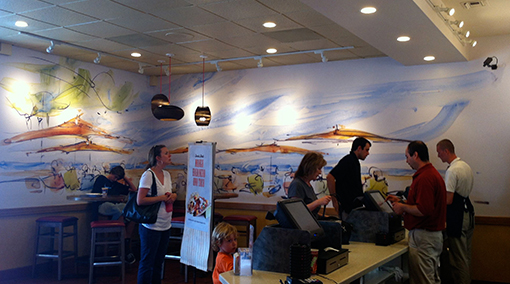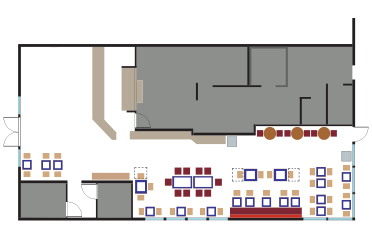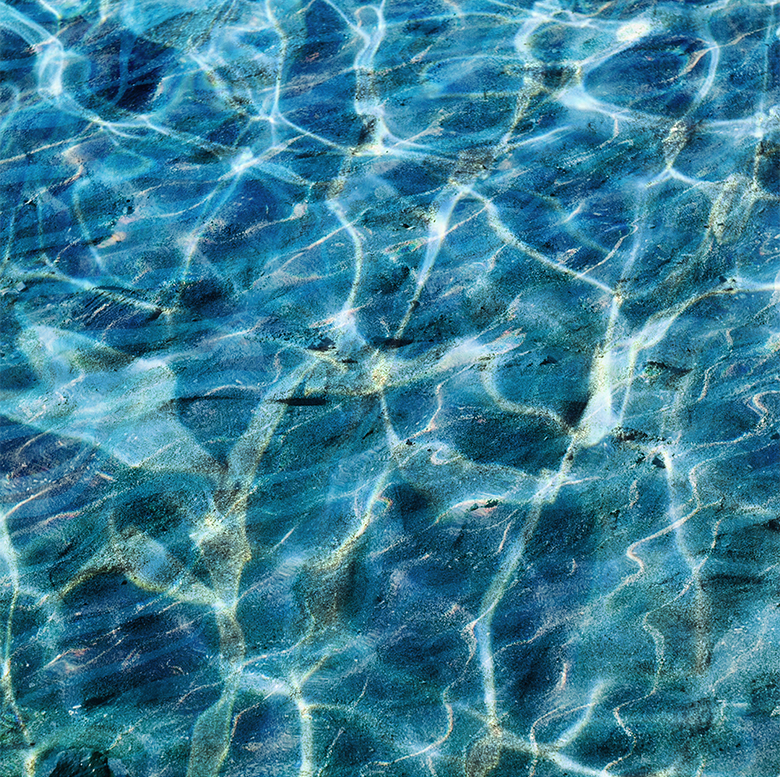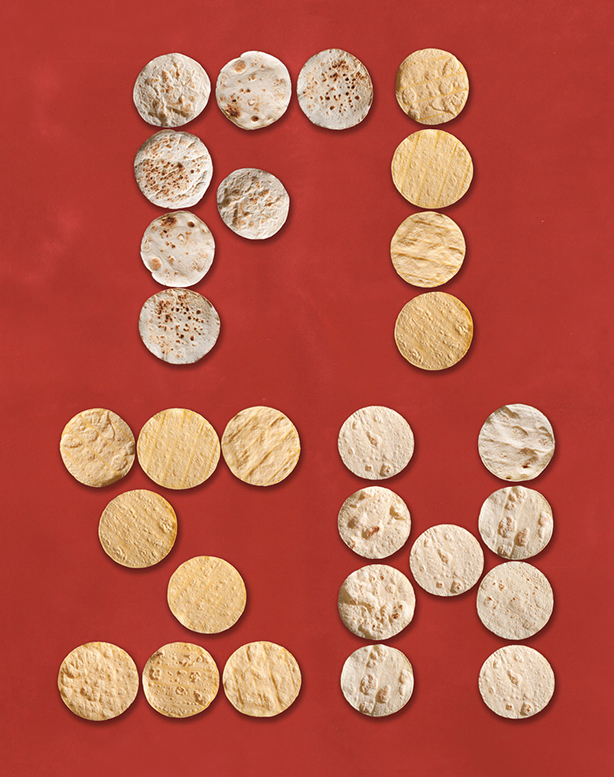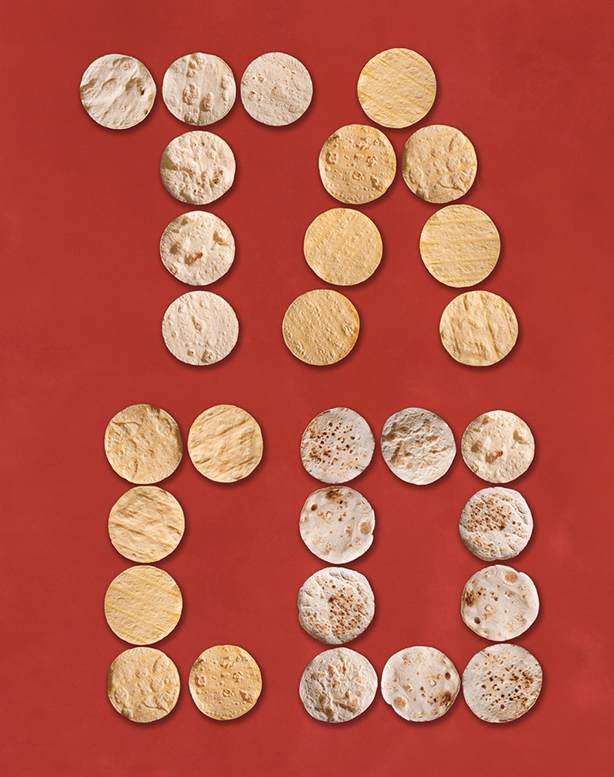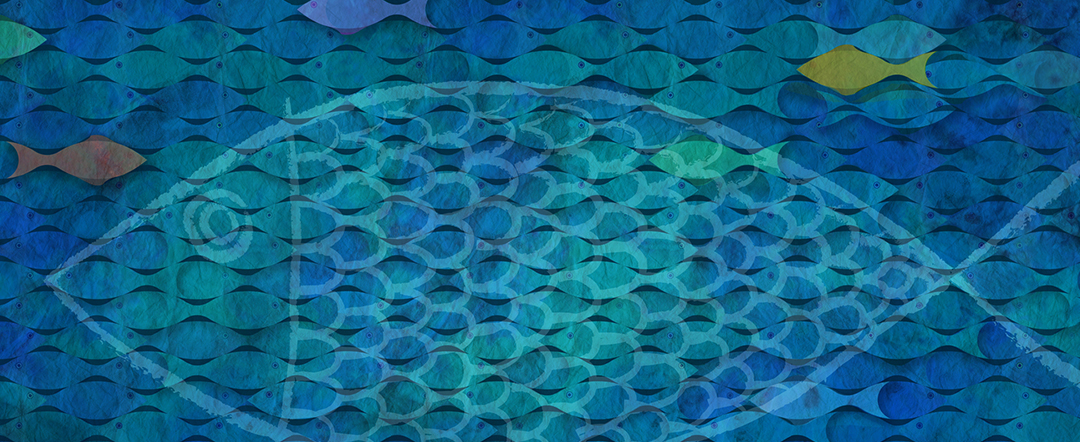 La Jolla
Glass light fixtures, strand bamboo countertops and original photography printed on metal panels provided a textural backdrop to a sea-friendly color palette and original paintings of ocean life.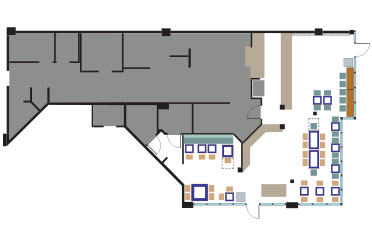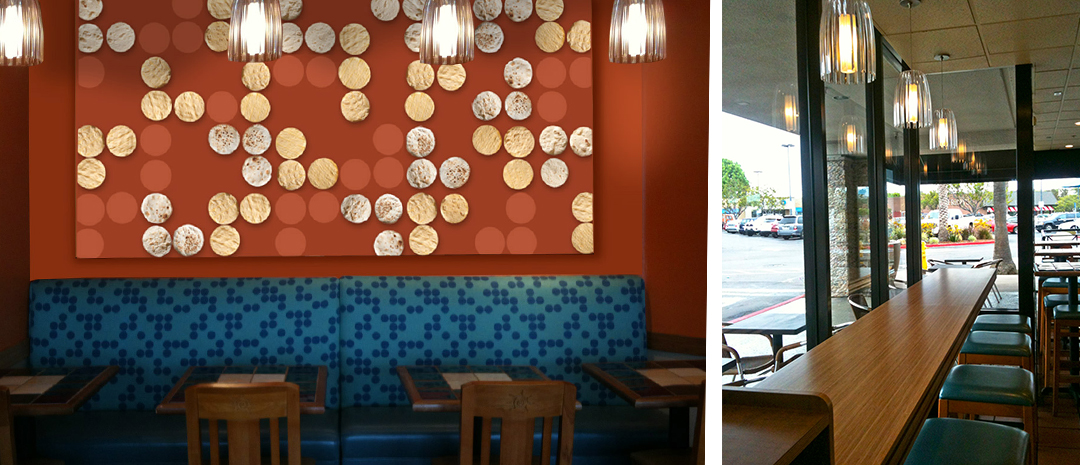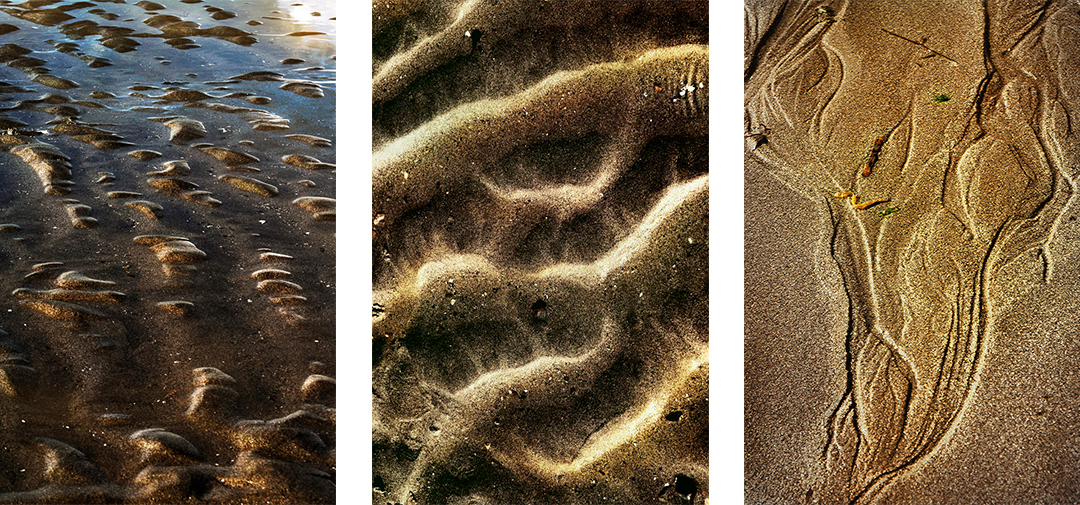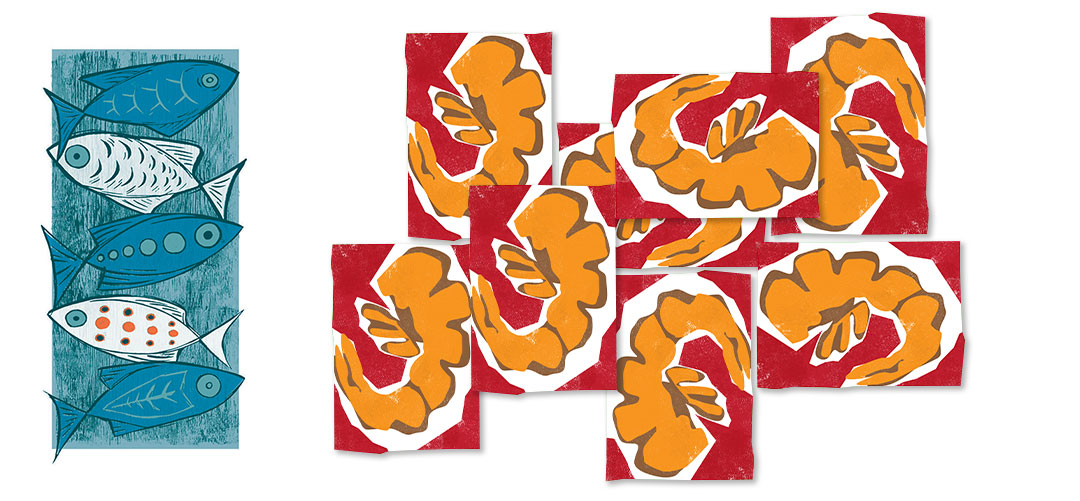 Oceanside
Natural greens and sunny yellows warm a comfortable dining room. In this art collection, we interpreted the spicy vivaciousness of freshly made salsa by editing together slivers of original photographs of salsa ingredients plus blue sky to create a uniquely vibrant and luminescent stripe.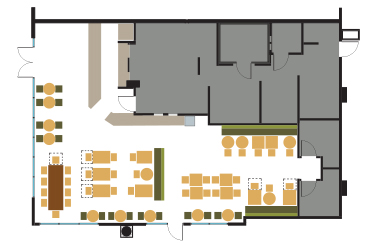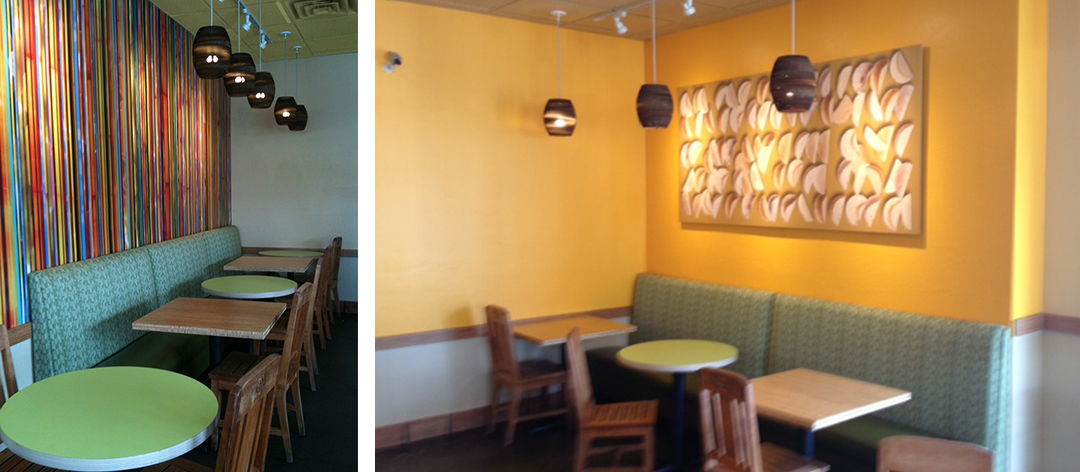 View More Projects