<a href="http://greetings.vertetude.com/"><video width="100%" autoplay loop> <source src="http://vertetude.com/wp-content/uploads/2017/01/vertetude-homepageAnimation-retailDesign-170111-0830-sm.mp4" type="video/mp4"> Your browser does not support the video tag. </video></a>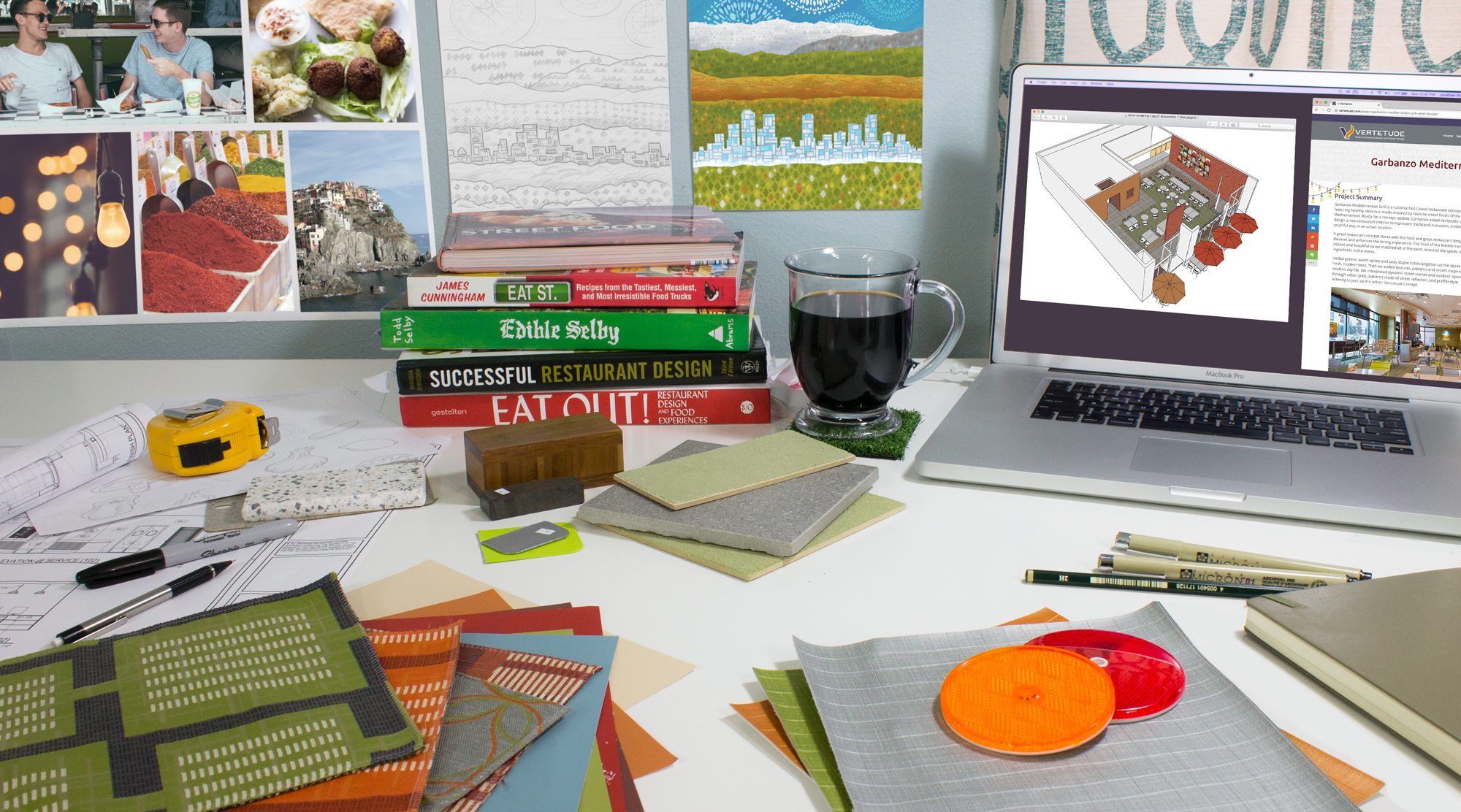 Our store design services create retail environments that bring the brand to life with physical touch points that surround and engage customers. The process of creating pilot or prototype stores, and building their look and feel from the ground up, requires a deep understanding of the brand story and its relationship to your customers. We work best as a team with your architects, builders and other specialists, even before work begins, to ensure consistency and efficiency. Our retail design services apply to any space, from retail storefront to pop-up store to tradeshow or anything in between.
Concept Creation
Starting with detailed input from your team, our designers explore a variety of ways to extend the brand identity into the look and feel of the space. Innovative and environmentally sensitive design solutions highlight key brand differentials.
Schematic Design
We fine-tune the concept design, adding the critical details that are unique to the concept, while meeting operational and performance requirements.
Design Development
Working with your architecture and construction teams, we deliver the tools to complete the design. Depending on the project, we may collaborate on working drawings, space planning, casework designs, merchandise display fixture design, lighting plans, finishes, furniture and interior elevations.
Construction Documentation
As the project moves towards the construction phase, we maintain our involvement to ensure the final execution reflects the design concept. Depending on the project, we may create or review architectural renderings and elevations, sketches, study models, and 3D CAD solutions.
Roll-Out
When the approved design is ready to be deployed across your real estate portfolio, we develop store formats to fit the requirements of specific locations, as well as design guidelines, spec books and a kit of parts. We can also conduct mock up reviews, on-premises creative evaluations and follow up on revisions during the roll-out period.
Sustainability Evaluation and LEED Certification
Verifying the feasibility of sustainable processes on your project may be one of the most cost-effective design decisions. We can design within LEED qualifications and requirements to achieve your building performance goals and meet your budget.
Renovation Strategies
To ensure continuity and profitability of any retail operation, we work with your team to remodel existing spaces, and refit materials on hand. We also help identify ways to repurpose existing resources such as cabinetry, furniture or finish materials.