<a href="http://greetings.vertetude.com/"><video width="100%" autoplay loop> <source src="http://vertetude.com/wp-content/uploads/2017/01/vertetude-homepageAnimation-socialMedia-170105-sm-1.mp4" type="video/mp4"> Your browser does not support the video tag. </video></a>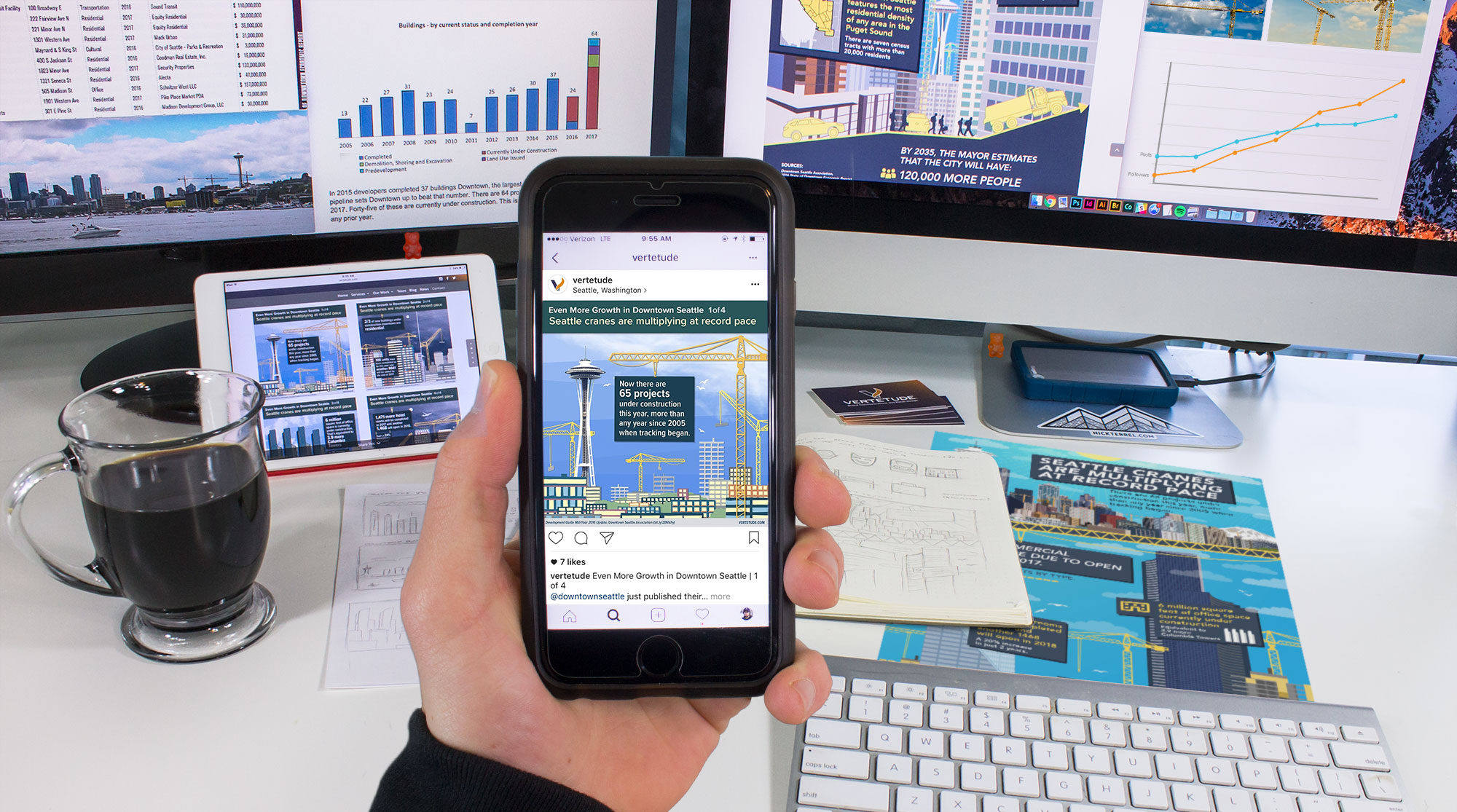 Our integrated marketing plans are designed for the very specific needs of each client. There is no one-size-fits-all template. Vertetude uses a range of strategies when developing a custom marketing communications plan, including but not limited to:
Brand Identity
An ownable and unique name and logo design present a strong first impression of the brand.
Advertising
Effective ads in all paid media grab attention and get action.
Brand Focal Points
Our process to focus on the strategic elements of your brand and build a platform for messaging to key audiences.
Web Design
User-friendly, visually appealing sites put relevant and interesting content at the users' fingertips.
Packaging
Strategic design commands attention on the shelf and quickly communicates brand position and key differentials.
Infographics
A story's most important points are communicated quickly and succinctly by visually presenting the data, but only if that design is optimized for all screen sizes. We develop infographics for mobile and social media that are more effective than simply resizing the image.
Collateral
From business papers, brochures, menus, direct mail to any kind of literature or print, we create branded stories to connect with your audiences.
Public Relations
Working with strategic PR partners, we make sure that newsworthy brand messages are carried through earned media, generating many additional impressions that build awareness over time.
Social Media
Strategic use of social media build interactive brand communities that are dynamic and user-centric.
Neighborhood Marketing
Templates and tactics for communication vehicles deployed in local markets connect the brand to its communities in meaningful and productive ways.
Merchandising
Product placement and strategic messaging throughout the retail environment inspire consumers to consider a product and stimulate its purchase.