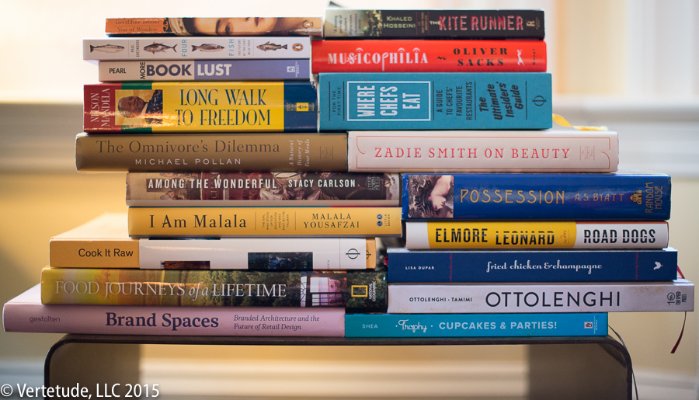 To answer the question of whether or not brick and mortar retail is dying, we can look to Amazon – the leader of online shopping. On November 3, 2015, the Amazon Books store opened in the University Village mall and there was a line to get in over the weekend. When have you ever seen a line to enter a bookstore unless there was a major celebrity book event?
This is a familiar bookstore with subtle but very important differences. The first thing you see are the enticing tables of books – one was piled high with the most highly rated books from online customer reviews and the other full of the latest non-fiction releases. As a longtime lover of bookstores, I had the familiar rush of excitement: "Look at all of these good books, where to start?"
And just beyond this inviting display, there is the Amazon tech. Everything from Kindle to Fire to Echo to Fire TV. And this makes sense at the University Village, home to an Apple store and a Microsoft store sited directly across from each other. Of course it's logical for Amazon to have a showroom conveniently sited so people can compare and choose which device and which tech universe to adopt or add.
Old-school bookstores include charming reviews from book-loving employees and owners who have actually read the books on the shelves. In contrast the Amazon store features customer reviews from their online store. As with everything else in today's world, we put less reliance on the opinion of a single authority – restaurant reviewer, doctor, news anchor – and more confidence in crowd-sourced opinions like customer reviews.
There are no posted prices. You can use your Amazon mobile app to scan the barcode on the book or use scanners scattered through the store to find out how much an item costs. Kids happily grab books and scan; no usability concerns whatsoever.
Amazon Books is a relatively small store, especially compared to the Barnes and Noble bookstore that preceded it in University Village. The shelves are stocked with customer favorites and the aisles are tight and narrow. There are a few cozy corners and a kids reading area, but it is a busy, crowded place.
I imagine the wanderings around the store and exploration of books and gadgets are documented and compiled into an incredibly powerful database of consumer behavior to be used to optimize book and merchandise sales. Imagine the data that can be applied to the sales of any other product category in a physical store.
Oh no, brick and mortar stores are not on the way out. We're just beginning to see how digital strategies can be woven into customer experience and shopping is about to get much, much more interesting.