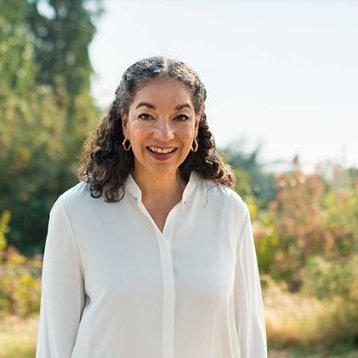 Pascha Scott, LEED AP ID&C, and founding partner in Vertetude, leads the brand communications studio. Working with CEOs and entrepreneurs, Pascha and the Vertetude team have helped build brands including a fast-casual restaurant chain, a retail display company, an innovative coffee concept, an international fashion house and several non-profit organizations.
Before founding Vertetude, she was an Account Lead for over 20 years at Heckler Associates in Seattle, where she created consumer-focused marketing strategies for clients such as Panera/St. Louis Bread Co, Starbucks, TCBY/Yovana Frozen Yogurt, Teragren Fine Bamboo Flooring, Panels and Veneer, and Fran's Chocolates.
She managed the rebranding strategy for St. Louis Bread Company, which launched Panera Bread bakery-café. Working with Panera's architectural, construction and operations teams, she produced the retail concept plus the strategy for and execution of the brand communications components used in the 1996 original and 2003 second-generation prototypes. The successful launch of the first prototype store was one of the catalysts for Panera's rapid growth from 30 stores in 1995 to over 1000 in 2005.
During this 10 year period Pascha created and managed integrated marketing strategies and tactics for Panera, including advertising, neighborhood marketing, interactive media, direct marketing, literature, packaging and in-store promotions. She has developed and managed integrated brand communications, concept prototype strategy, store design and merchandising for Cinnabon, TCBY/ Yovana, Maggie Moo's Ice Cream, Fran's  Chocolates, and Starbucks Coffee Company.
After graduating from the University of Washington with a B.S. in Zoology and a B.A. in Communications, she then joined Microsoft as a production manager where she delivered the collateral for the first release of Microsoft Word, Excel, and Windows. Pascha's insatiable curiosity keeps her busy packing in new experiences and filling her life with amazing friends. Her spare time is enriched with travel, the outdoors, music and cooking, accompanied by her Bernese Mountain Dog, Brio, and husband, David.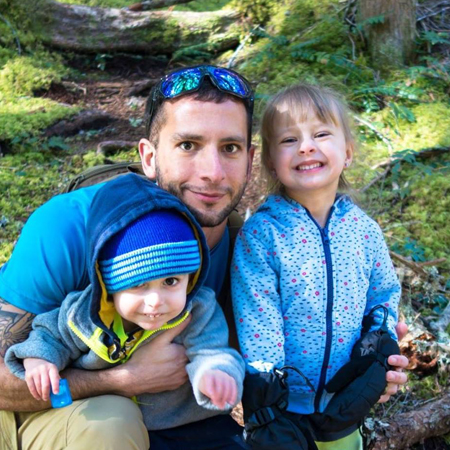 Jonny Bobgan, Lead Designer, manages Vertetude's 2-D and 3-D graphic design, executing clients' brand strategy through collateral, literature, 3-D product design, and packaging. In addition, Jonny leads digital design projects ranging from the creation of responsive web sites, animated advertising, to social media. Jonny is also a gifted illustrator, working in pen and ink as well as digital drawing and painting. Before working at Vertetude, he worked on a variety of graphic design projects for Microsoft and a number of freelance projects.
Jonny served in the Marine Corps for four years, achieving the rank of Sergeant. Much of his free time was spent working on his design, illustration and digital design skills. After his service, Jonny returned to Seattle where he refined those skills at the Seattle Central Creative Academy. 3-year old son, Eric; 4-year old daughter, Chloe; wife, Amanda; and chocolate labs, Cabela and Luna; light up his life. With the family cheering him on, Jonny runs up and down mountains to compete in trail running races.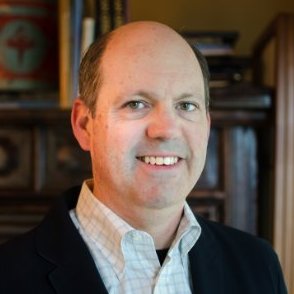 L. David Prindle, LEED AP and founding partner in Vertetude, is the Managing Director, handling the overall business strategy and day-to-day operations. In addition to keeping Vertetude running smoothly, David coaches entrepreneurs and empowers their ideas through Accelement, the start-up resource knowledge board he founded.
Over the course of his career David has used his strategic business skills to benefit dozens of start-up and entrepreneurial firms. His experience includes managing operations at two full-service advertising agencies, a database marketing and research company, an online teaching portal and a network services company.
Along with his passion for quantitative and qualitative research, people management, business technology, and problem solving, David brings a keen interest in sustainability and the environment, spawned from his first start-up at age 13—a glass container recycling business in Seattle. His past clients include two leaders in the sustainable economy: Ridgeline Energy (developers of utility-scale wind energy projects), and EcoMedia, now EcoAd, a CBS Company that creates advertising and sponsorship opportunities to address local environmental challenges.
David is a fan of photography, especially black and white, and also enjoys jazz, R&B, blues and scotch, not necessarily in that order. Even though he was never a Boy Scout he does believe in being prepared and has the distinction of always having just the right tool at the right time. He received an M.B.A. from the Albers School of Business, and a B.A. in English from Colorado College.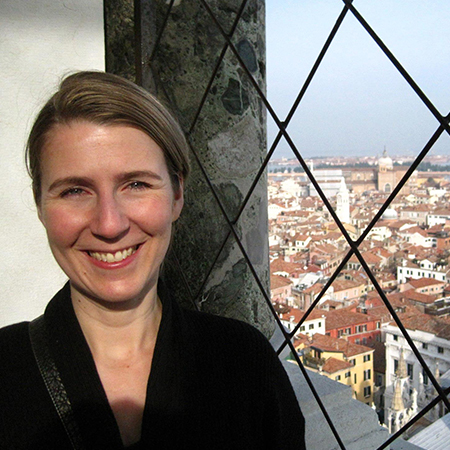 Claire Brandt, design team member and resident artist, brings her experience in hand illustration, painting, and love of contemporary design to serve Vertetude's clients. Her experience as an art director and graphic designer benefits us on all types of visual design projects from crafting logos and original art, to handling traditional design work.
Growing up in Bellingham, Washington, oldest of three siblings, Claire spent a lot of her childhood on the ocean and in the forests. After high school she moved to Boston where she graduated from Harvard with an English literature degree, before embracing her dueling passions of graphic design and fine art. She's followed both paths coast-to-coast: eight years in Boston, four in LA, and ten in San Francisco (MFA from the San Francisco Art Institute), before coming back to the Northwest.
When she's on her own she loves the open ocean and following Orcas around Puget Sound so she can draw their life-sized portraits. You bet. You can see some of this work at clairebrandt.com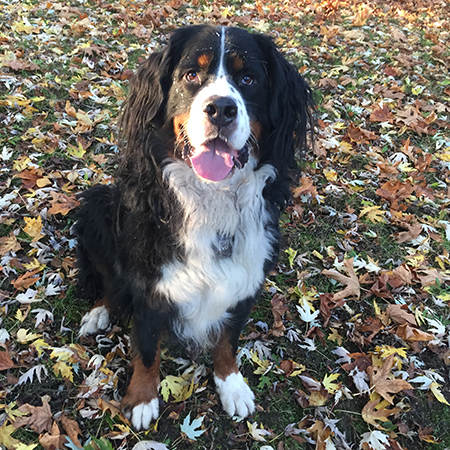 Brio, our office dog, king of cacophony, ensures that everyone is accounted for each day, and that they leave every evening. (He believes in work/life balance: work little, rest often.) In between the daily arrivals and departures, he notifies us of package deliveries, random people on the street, any change in the weather, motorcycles and of course, lunch. He periodically injects his opinions into our Skype, Go-to-Meeting and FaceTime meetings when he feels we're too wrapped up in our work, because he wants to go play in Seattle's beautiful parks. His favorite toy is, not surprisingly, any squeaky ball. (We're just lucky he doesn't play the bongos.)